Tyre Rotation
Modern tyre tread patterns, and the introduction of many front-wheel drive cars, have increased the importance of regular tyre rotation. (Front-wheel drive considerably influences wear on both the driven front tyres and the rolling rear tyres.)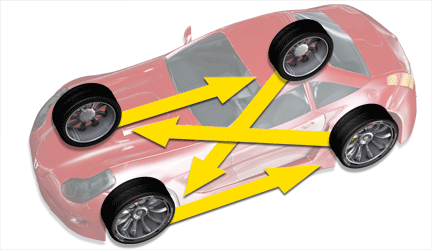 Rotation can:
Maximise overall tread life
Even-out front and rear wear patterns
Quieten tyre noise and lessen vibration.
To maintain the direction of rotation, move the tyres from front to rear. Depending on tyre wear, consider rotating your tyres every 5 - 10,000 km. Owners of vehicles with different sized front and rear tyres should consult their nearest JAX Tyres Service Centre.