December 22, 2019 |
NEW FRANCHISE OPPORTUNITIES OFFERED FOR THE FIRST TIME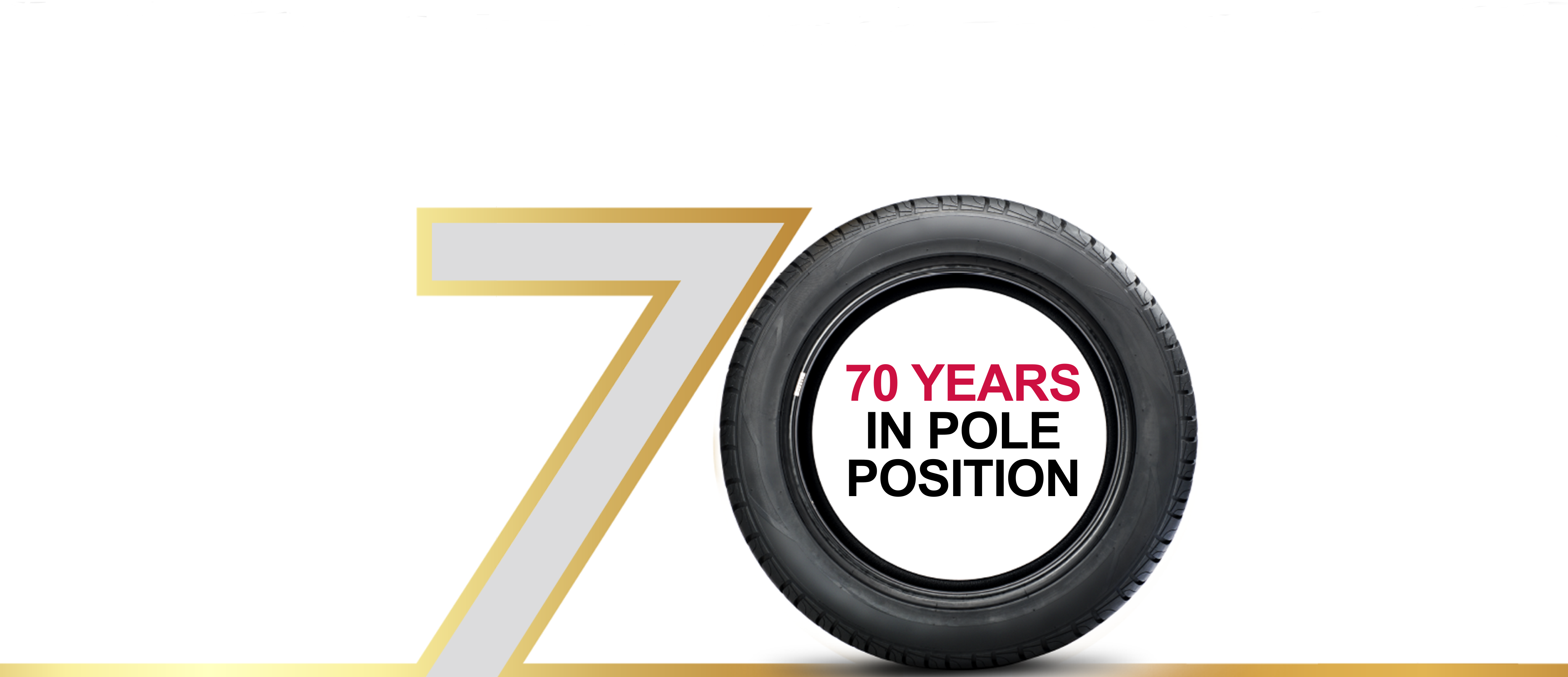 …and we're just getting started!
JAX Tyres & Auto specialises in the sale and servicing of tyres, wheels, brakes and suspension. Our network proudly operates more than 80 franchised stores across Australia and has earned a reputation as the most respected and professional tyre retailer in the country by providing our customers with the best tyre brands, advice, service and price.

Since our inception in 1949 (when the very first JAX store was opened in Sydney), we've grown our retail footprint exponentially and now reach over 70% of the Australian population, spanning the Eastern Seaboard from Cairns to Launceston.

With 70 years of setting the pace in the tyre industry, we're outperforming the competition and are now seeking franchise partners to join us in our next phase of expansion.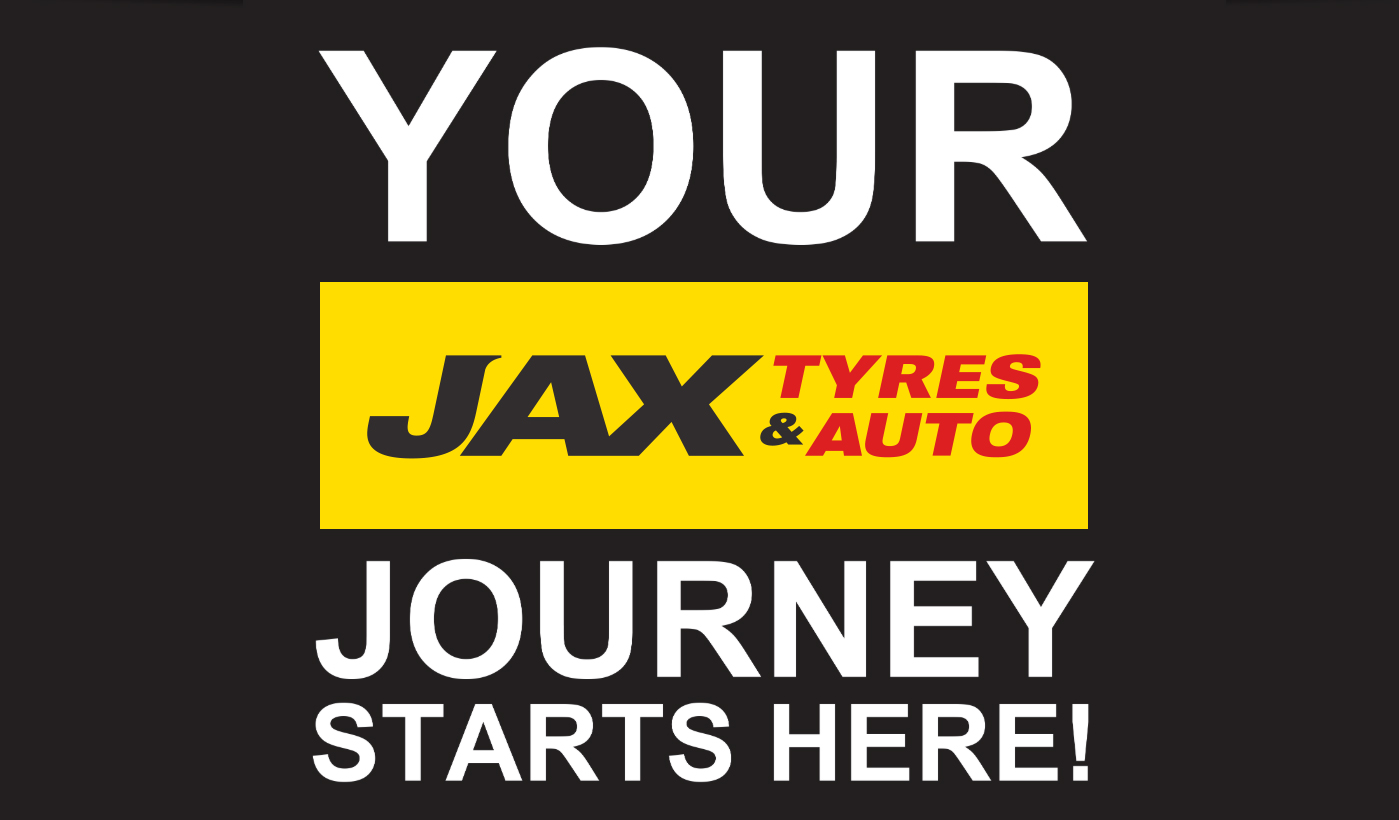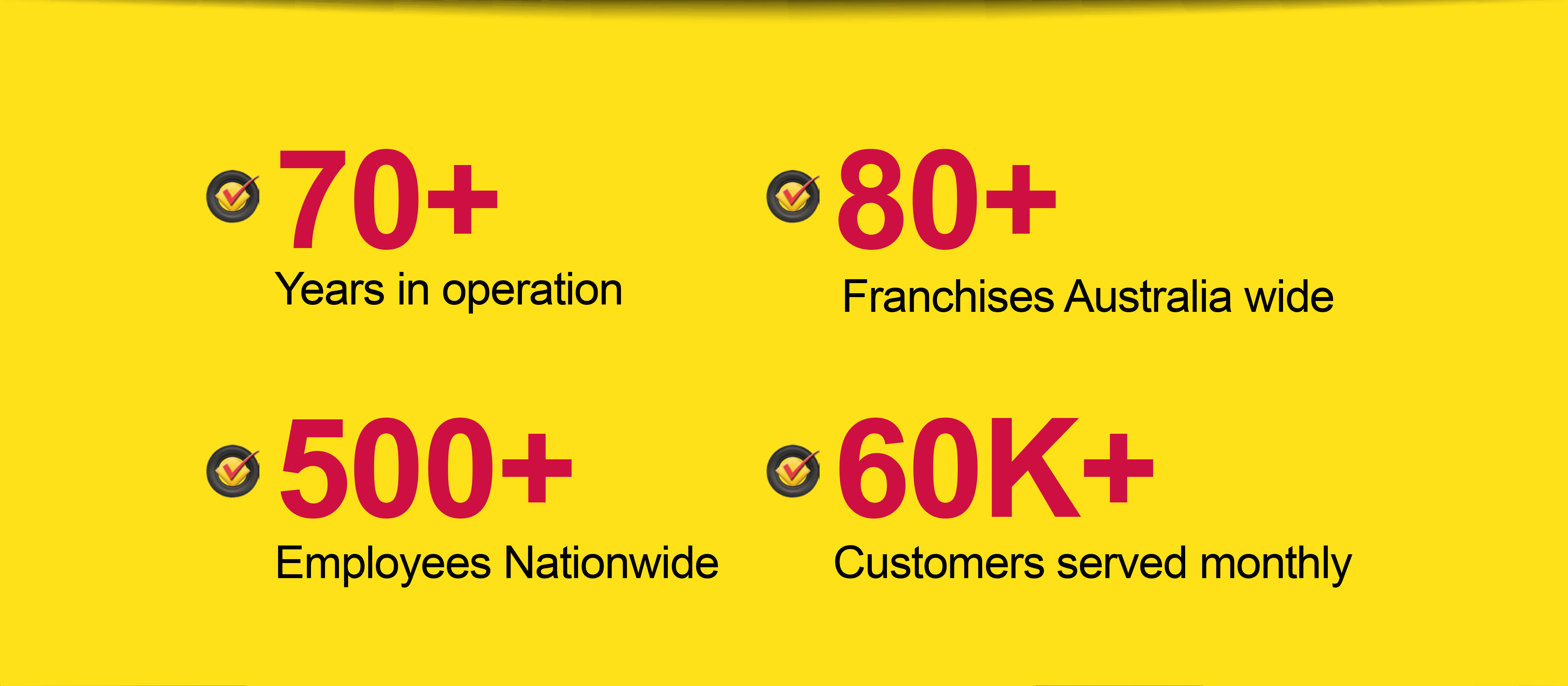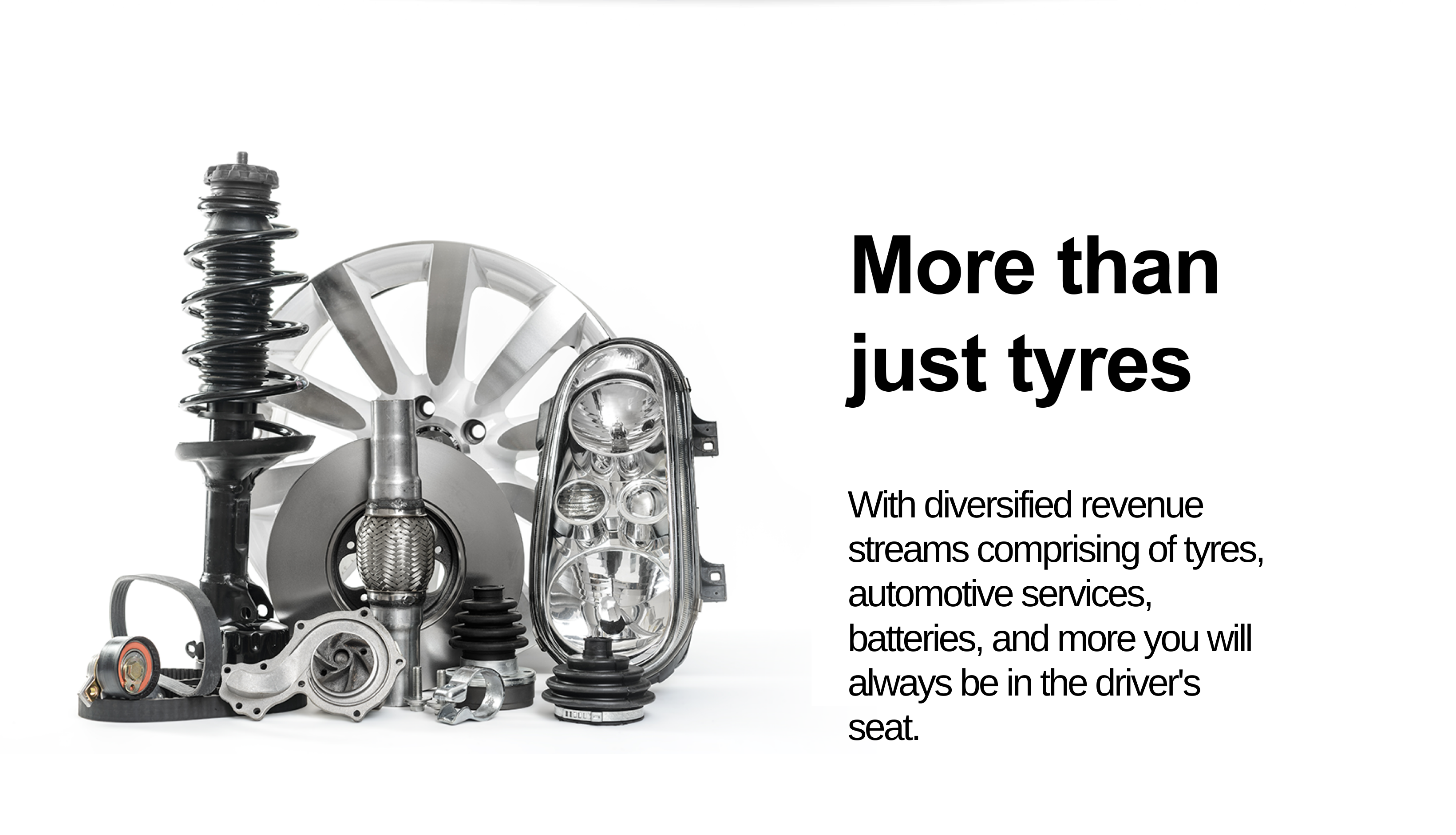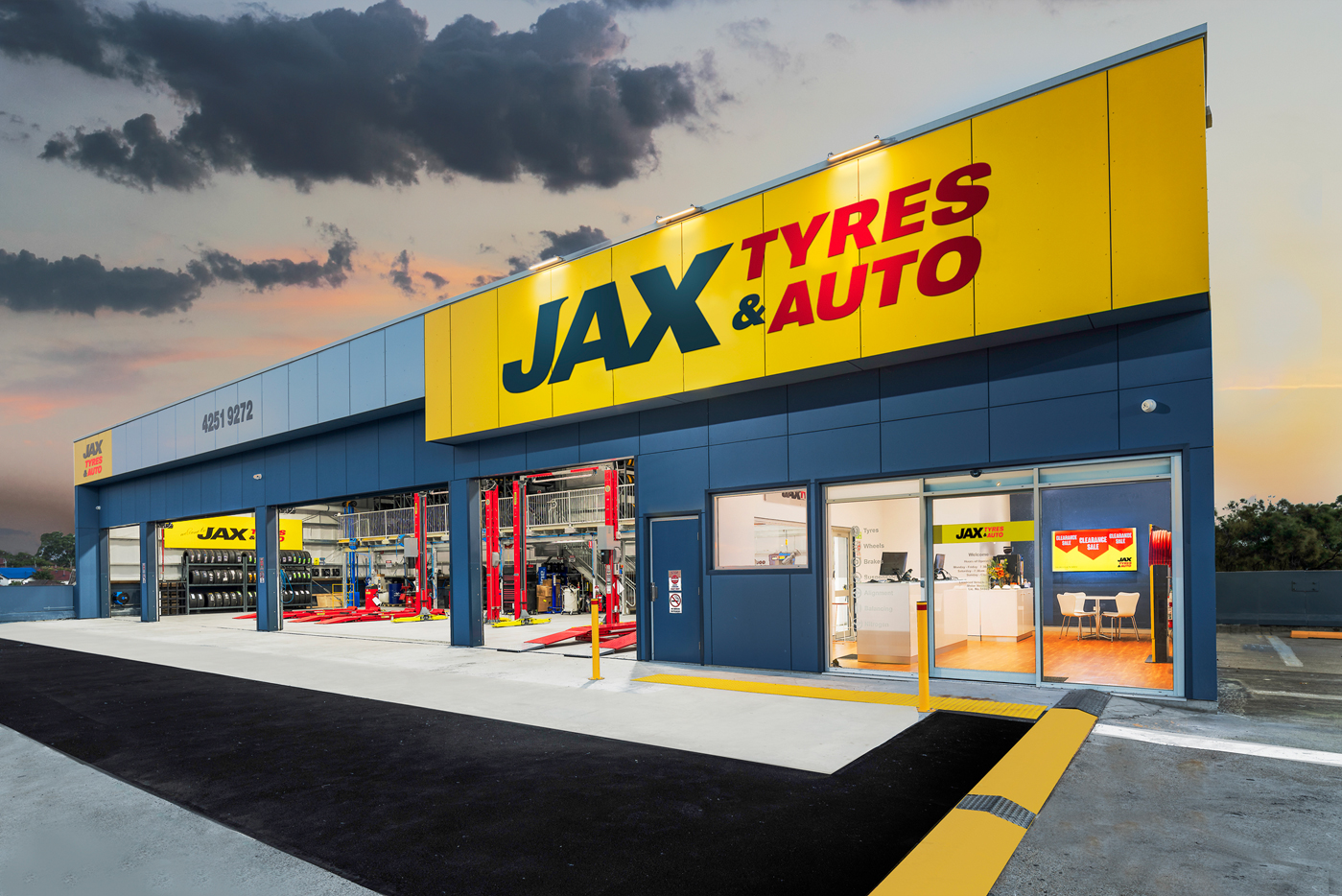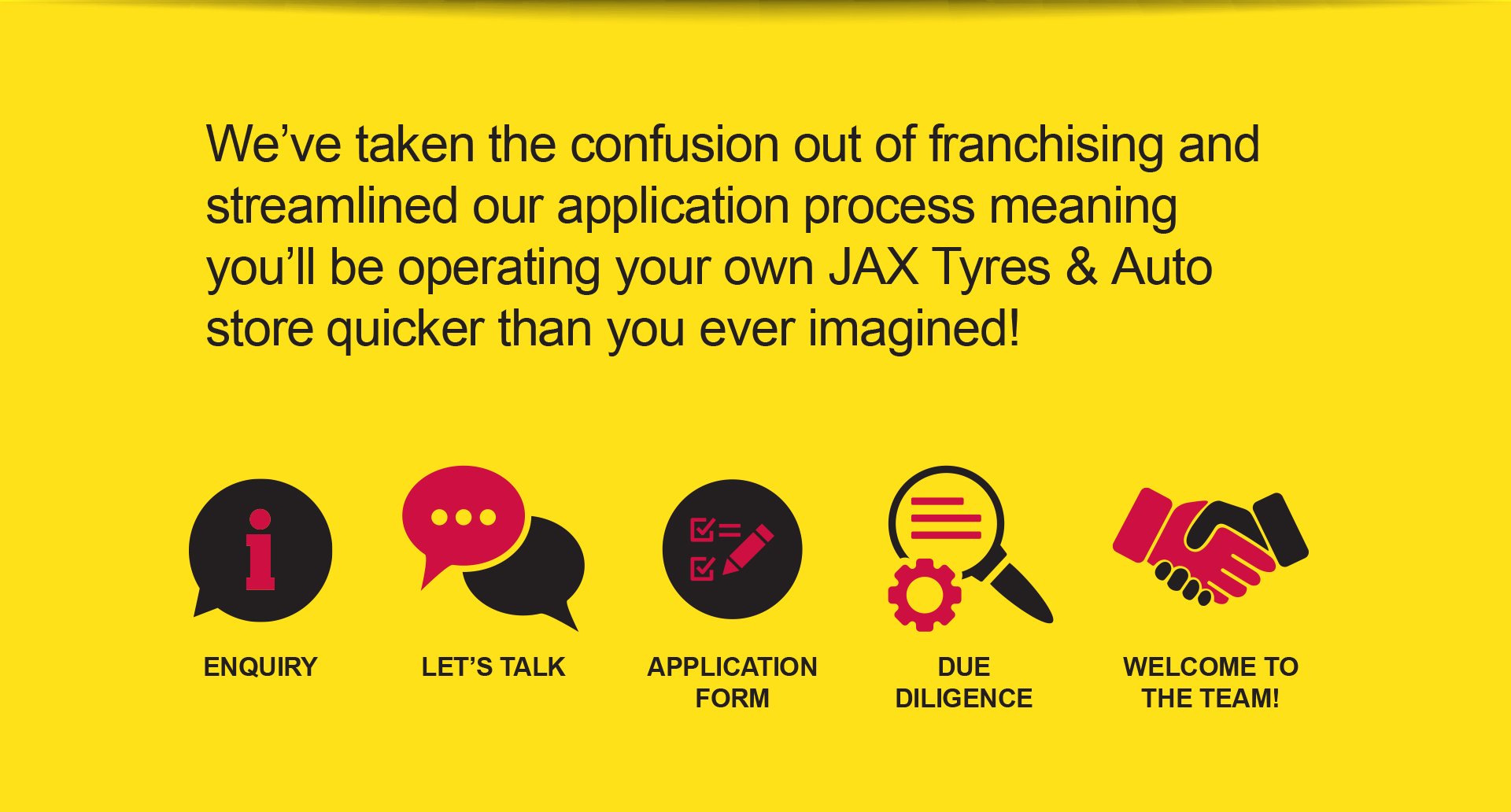 Do I need to be a mechanic or have industry experience?
No. JAX systems have been designed to cater to all walks of life, enabling a smooth transition for Franchisee's out of any industry. Additionally, JAX offers extensive training and onboarding to all successful Franchisee's, plus ongoing support through our operations team.
How much does a JAX Tyres & Auto Franchise cost?
An upfront Grant Fee of $50,000 is applicable to all successful Franchisee's, as well as a Bank Guarantee of $50,000 to secure provision of stock.
Set up costs may vary substantially dependent upon location, however $250,000 - $400,000 (in addition to the above costs) may be considered as an indicative budget. Please note, JAX Tyres & Auto requires all Franchise candidates to obtain independent legal and financial advice prior to entering into a Franchise Agreement.
Do I need to work in the business?
Yes. A successful Franchisee is required to work full time in the business.
How long does the application process take?
Depending many contributing factors, such availability of opportunies in your preferred territory, finance and independent legal and financial advice, the application process can take as little as three months.
What support will I receive?
JAX Tyres & Auto offers a comprehensive onboarding and training programme for new Franchisee's. In-depth support from our Business Improvement team and on-going "day-to-day" support from the Regional Management and Head Office team's.
CURRENT OPPORTUNITIES
For franchise opportunities please fill out the form above or contact Peter Nadori at 0438 612 627.