August 30, 2014 | Goodyear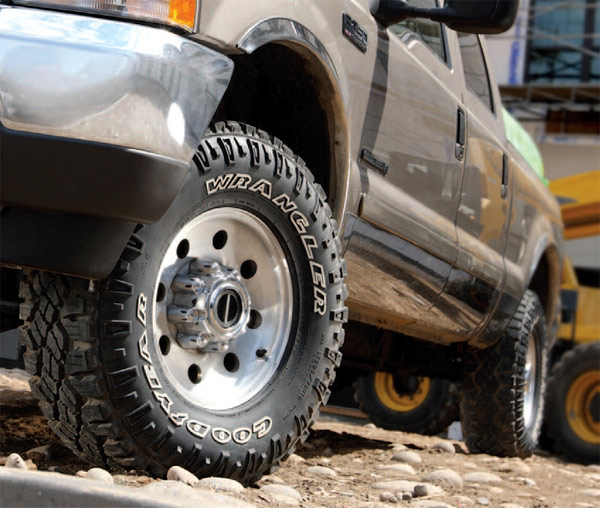 THE GOODYEAR WRANGLER DURATRAC HAS BEEN CHOSEN AS THE BEST OFF-ROAD TYRE BY READERS OF THE GERMAN TRADE MAGAZINE OFF ROAD. IT WON IN THE CATEGORY "TRACTION TYRES," WHICH WAS OFFERED FOR THE FIRST TIME THIS YEAR, AND IN WHICH READERS WERE INVITED TO VOTE FOR ONE OF 13 CANDIDATES AS TYRE OF THE YEAR.
The Wrangler DuraTrac was developed for use in tough terrain. The varying width of the shoulder blocks, not only longitudinal but also laterally, allows the Wrangler DuraTrac to break up certain surfaces, especially loamy ones, more easily, blazing a trail time and again. "With the Goodyear traction tyre, robust off-road vehicles can handle even challenging off-road terrain on rocky surfaces," said Holger Rehberg, Goodyear Product Manager.
About 75,000 readers participated in the voting for the Off Road Awards for 2013, selecting the best off-road vehicles in 13 categories and also choosing the traction tyre of the year. The Off Road Award has been given out since 1982.