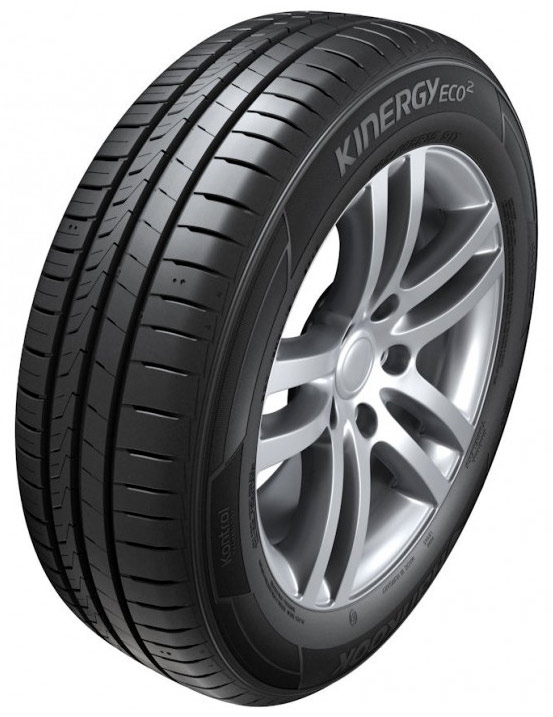 Hankook has announced that a new generation of its Kinergy Eco tyre will be released in 2018, developed for modern small, compact and mid-range vehicles.
Like its predecessor, the Kinergy Eco2 focuses on safety, fuel economy and driving comfort, with optimisation of wet braking performance a stated focus during its development.
A high-grip silica tread compound in conjunction with the compounding technology already used for Hankook's performance products is said to provide a much better distribution of polymers and fillers in the tread compound.
"This has improved both wet braking performance and reduced rolling resistance even further," Hankook shared.
In addition, three linear groves evacuate water more quickly from the tyre's contact patch, thereby increasing vehicle control on wet roads.
A new asymmetrical tread pattern design has been used, which Hankook states offers more contact between the tyre and road than the previous generation tyre.
The tread, adds Hankook, is also stiffer both radially and laterally, as is its outer shoulder, giving the Kinergy Eco2 "more driving stability and a significantly better dry performance".
Dry braking is said to be superior by four per cent than the previous generation thanks to the application of chamfered tread block edges across the entire tread surface, which immediately increased the contact surface during braking.
Wear resistance is also four per cent better, an improvement made through the use of newly-developed polymers with a high molecular weight in the tread compound.
An improved pitch design has resulted in tyre noise being further reduced. By using the latest Hankook design technology when positioning the tread grooves, Hankook's engineers were able to achieve a significant reduction in the level o noise generated by the tyre, even though tyre life has been improved.
Like all current Hankook products, the Kinergy Eco2 has a Visual Alignment Indicator System (VAI) on both tyre shoulders, which allows drivers to check the basic body alignment.
Source: http://www.tyrepress.com/2017/09/spring-2018-launch-for-hankook-kinergy-eco%C2%B2/