Continental has announced the introduction of a new tyre to its SUV product portfolio, the CrossContact ATR which delivers safe on and off-highway driving.
Its advanced silica compound offers good grip even in the wet and the angled sipes in the tread blocks ensure faster water dispersion on wet roads.
A noise barrier, taking the form of small bars between the blocks in the tyre shoulder, reduces tyre/road noise from the side of the tyre, making for a quieter ride.
To maximise off-road grip, Continental's tyre developers have equipped the CrossContact ATR with special 'grip teeth' between the grooves, as well as an open tread design with a large number of sipes. This tread pattern delivers additional traction and reliable grip on loose surfaces.
When travelling over more uneven, stony tracks the large tread blocks and robust rubber compound offer strong resistance to cuts and cracks, and stones are rapidly ejected from the grooves.
As a result, the new CrossContact ATR offers high mileage even when regularly used off-road.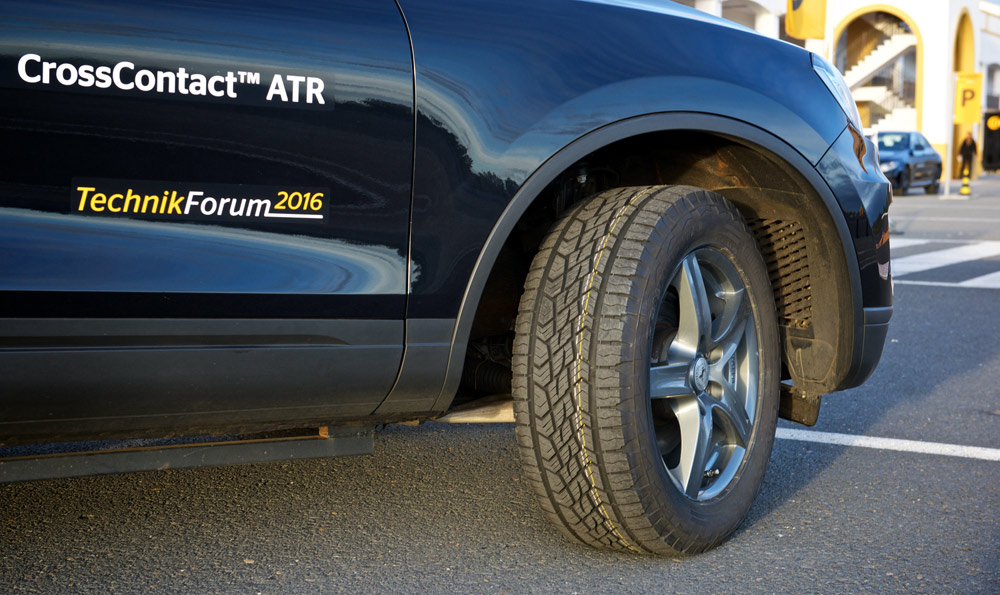 The design of the sidewall and shoulder of Continental's new tyre features rugged tread block extensions drawn deep into the sidewall to protect against lateral damage.