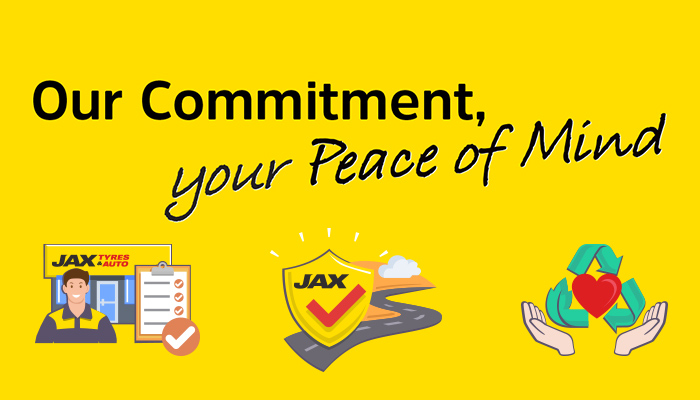 At JAX Tyres & Auto, we are commited to offering Peace of Mind at every stage of your vehicle maintenance journey, and beyond.
Whether in-store, on the road or in your every day life, you can count on JAX.
JAX Tyres & Auto, Peace of Mind Driving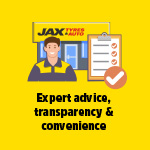 Expert advice from local community members, Transparency & Convenience
We have some 70+ years of experience in the automotive industry and tight relationships with the best manufacturers. This ensures that our teams are always trained on the latest techniques and technologies, and are in a position to provide expert advice tailored to your vehicle.
As for transparency, every purchase made at JAX comes with a complimentary JAX Vehicle Inspection carried out by one of our qualified technicians. Our report and staff will make sure you are clear on what requires attention now, what you should watch out for in the upcoming months, and the cost of these repairs. Either way, this is good news: we have a solution for you and we won't let you get stranded in the middle of the highway or on a parking lot after enjoying a night out at the movie theatre.
Of course we won't carry out any work before you have made an informed decision and we have figured out a solution that suits your budget.
We strive to make ourselves available to you in the way that suits you best. You can always get in touch with your nearest store by using our SMS service (blue icon in the botom right corner ofyour screen), making a phone call or simply making an online booking. You can also reach out to us via our social media platforms such as Facebook and Instagram.
When dropping off your vehicle, you can decide to wait with a coffee in our showroom or to come back later to pick up your vehicle. Check with your nearest store for additional services such as pickup/dropoff, Uber vouchers, mobile services etc
---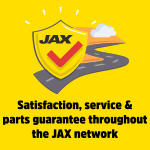 Satisfaction, service & parts guarantee throughout the JAX network
No matter where you are, we've got you covered at any of our JAX stores! Customer experience is a top priority at JAX. We will alway strive to get you the best value available on the market while our No Hassle Guarantee protects you against any setback you might encounter. Our wide and growing Australian store network ensures that you aren't alone on the road.
From a JAX Vehicle Inspection to a tyre change or mechanical services, we will get you back on your way with Peace of Mind.
---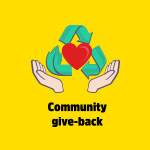 Community give-back
At JAX Tyres & Auto, people are a priority. Our network of store owners and staff is made of local members of the community like yourself, and thanks to your help along with their dedication, we're having a positive local impact on year after year. From junior team sponsorships to national campaigns fighting bushfires or child abuse, JAX is commited to our local communities.
Here are some of the projects we supported in 2020:

---