Call Us On
Address
58 Grafton Street
Coffs Harbour NSW 2450
Get directions
Opening Hours
Monday
Tuesday
Wednesday
Thursday
Friday
Saturday
Sunday
Currently Closed
08:00 AM - 05:00 PM
08:00 AM - 05:00 PM
08:00 AM - 05:00 PM
08:00 AM - 05:00 PM
08:00 AM - 05:00 PM
08:00 AM - 12:00 PM
Closed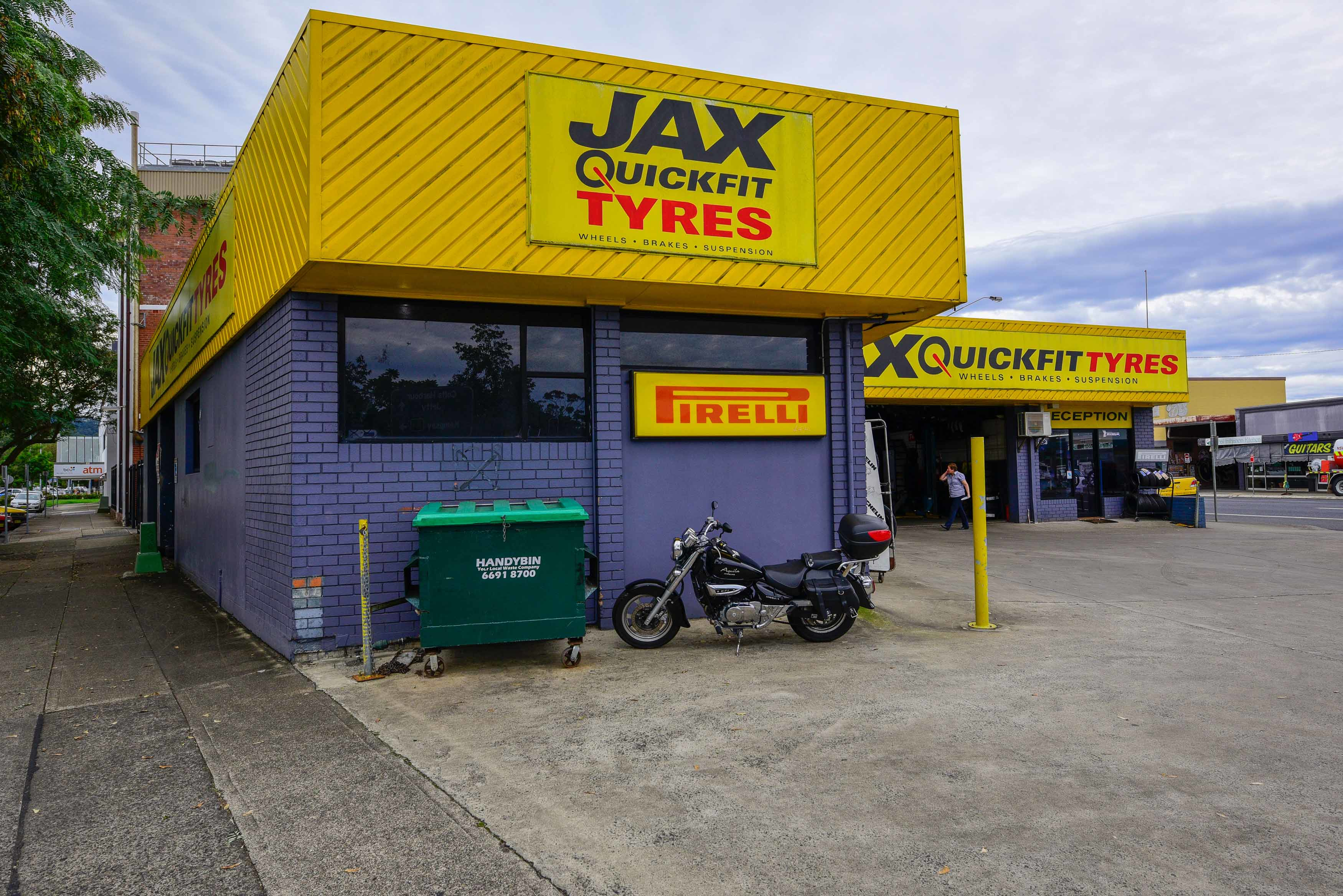 About JAX Tyres & Auto Coffs Harbour
About JAX Coffs Harbour
Rose and Robert Campbell own JAX Tyres at Coffs Harbour along a popular stretch of Grafton Street on the Pacific Highway providing ready access for shoppers, visitors and locals. The store provides wheels, brakes, suspension and seasonal servicing in addition to the best tyre brands in the world.
Robert notes that the attraction of owning a JAX store was due to the 'family focus, emphasis on excellence in customer service and the wide range of products including mechanical services'. The Campbell's passion for automotive retail stems from an interest in vehicles including motorcycles. With previous experience in the service sector, Rob and Rose know the value of ethical business practices and excellence in customer service. Rob goes on to credit Rose's female perspective as the boost to store presentation and service. 'A wide range of the best tyre brands on the market, offers such as myjax platinum and knowledge through the Touchpoint kiosk are the features we can offer our customers that set us apart' says Rose.
The couple and their four children live nearby at Emerald Beach and had been looking forward to the move to the Coffs Coast after regularly visiting the area for the last 25 years. With three children at school and regular tennis and gymnastics meets, the family enjoy a busy schedule.
Associated services such as wheel balancing, wheel alignments and nitrogen inflation are also available at JAX Coffs Harbour through the team of trained tyre fitters and mechanics with over 45 years of combined industry experience. State of the art equipment including an electronic scan tool is in the workshop, reviewed and maintained regularly given Rob's focus on safety and to achieve 'excellence in service'. Get the best choice of brands, value for money, advice and after sales service at JAX Coffs Harbour. The central location with the main shopping hub allows customers to wait in the comfortable showroom during their service or visit the shops, banks and retail offerings nearby. A customer pick up and drop off service is also available. Already the Campbells are noticing more 4x4s and caravans as travellers head North to warmer climates.
The store on the Coffs Coast provides the right tyres for your car or 4WD and services those living close to Grafton, Dorrigo, Nambucca Heads, Coffs Harbour, Valla Beach, Macksville, Bowraville, Urungra, Repton, Bonville, Sawtell, Tormina, Boambee, Boambee East, Korora, Sapphire Beach, Moonee, Emerald Beach, Sandy Beach, Woolgoolga, Safety Beach, Arrawarra Headland, Corindi Beach, Red Rock, Dirty Creek, South Grafton, Alumy Creek and Lowanna within the New England area.
Purchase four new tyres from a range of respected brands, and a wheel alignment to qualify for the myjax platinum tyre maintenance plan. The programme includes over $500 worth of savings for qualifying car and allows customers to access and track their tyre maintenance online, via myjax.com.au. Following the recommended servicing using the periodical reminders within the programme provides significant discounts and bonuses while prolonging the life and performance of the tyres.
JAX Tyres specialises in tyres, wheels, brakes and suspension servicing. Australian owned and established in 1949, JAXQuickfit Tyres is unique in representing the top global manufacturing giants of the tyre industry. High performance passenger car, light truck and four-wheel drive (4x4) brands BFGoodrich, Bridgestone, Continental, Dunlop, Goodyear, Hankook, Laufenn, Michelin, Mickey Thompson, and Pirelli are available, together with value for money brand options. This provides a comprehensive customer choice through a mix of brands spanning the premium, major and budget market sectors for tyre sales in Australia. JAX Tyres services over 60,000 of the Australian motoring public each month through a network of 80 stores along the Eastern Seaboard.
JAX Tyres Coffs Harbour is open from 8am to 5pm Monday to Friday and 8am until 12 midday on Saturdays. Call 6652 7999 for a quote and booking or drive in to meet the team.