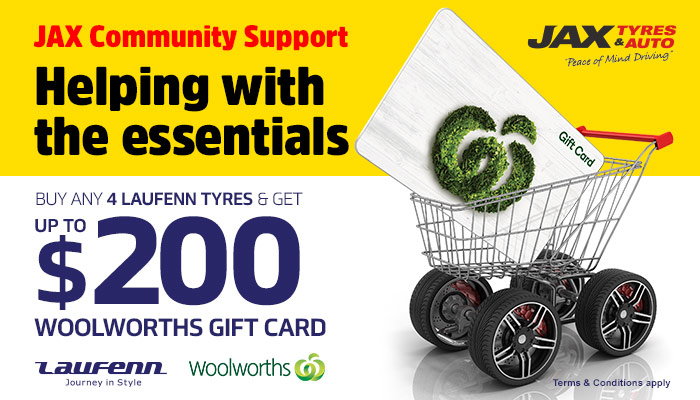 Woolworths Supermarket eGift Card - Redemption Form
Fill out and submit the form to claim your voucher after the tyres are fitted.

The Woolworths eGift Card must be claimed by the 15th of October 2021. Your details will be processed and your voucher will be sent within 10 business days by text message.